myASLTech Memberships

myASL Tech Memberships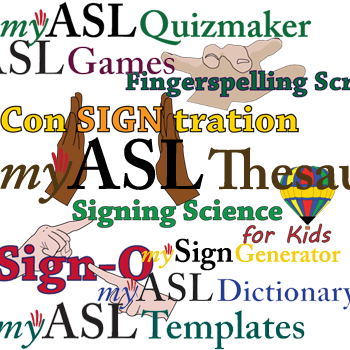 myASL Tech is a unique suite of 9 assistive technology tools that enable users to:
Efficiently create and archive ASL-supported educational materials and quizzes,
Support text with sign graphics and video in real time,
Build and share creations with other myASL Tech Community members, and
Play games that reinforce ASL and English literacy.
1-month, 6-month, and 12-month memberships are available for individuals, small groups (3-19 people), and large groups (20+ people).
6-month and 12-month kid memberships are also available for pre-college students. (School ID may be required.)
Just click on the membership you want to join the myASL Tech Community!
Within 24 hours of your membership purchase, you will receive an email greeting with a auto-generated password that will allow you access to myASLTech. You can change your password thereafter if you wish.